TISCA Convention 2024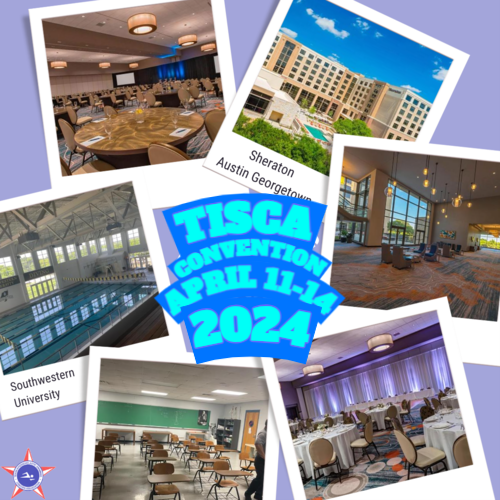 Mark your calendars! The new annual TISCA Conference is scheduled for April 11-14, 2024.
We will be moving the convention to the Sheraton Austin Georgetown Hotel & Conference Center. We will also have access to the Southwestern University competition pool to use for talks and demonstrations.
Stay posted for more updates about the #TISCA2024 clinic.